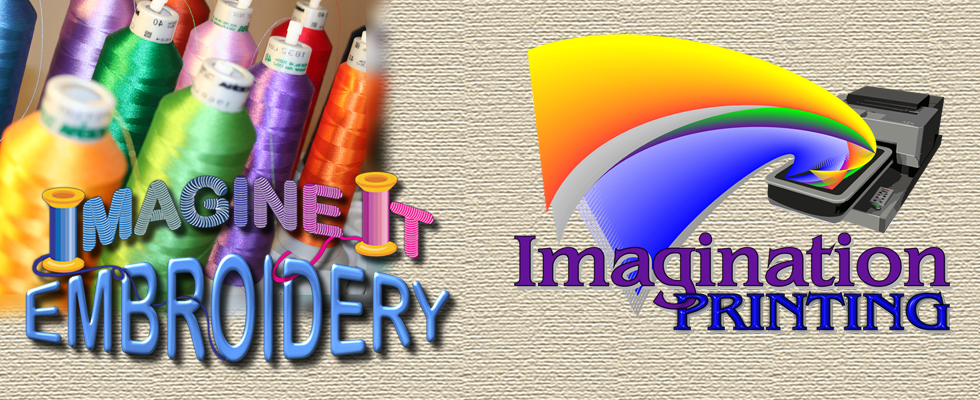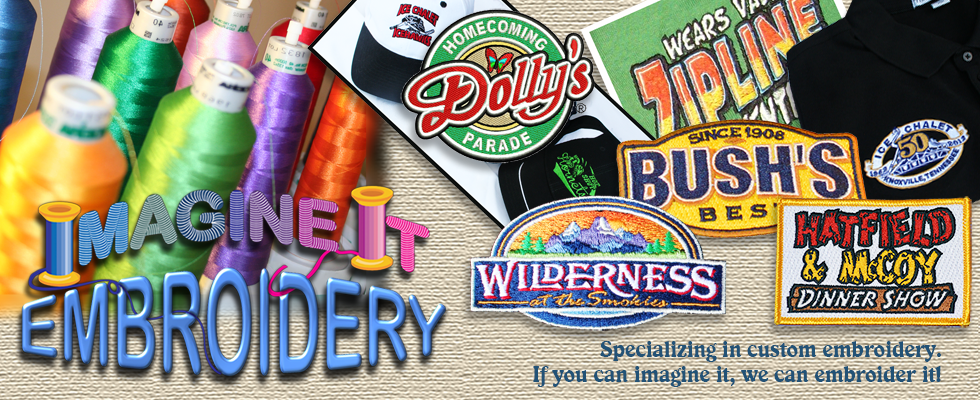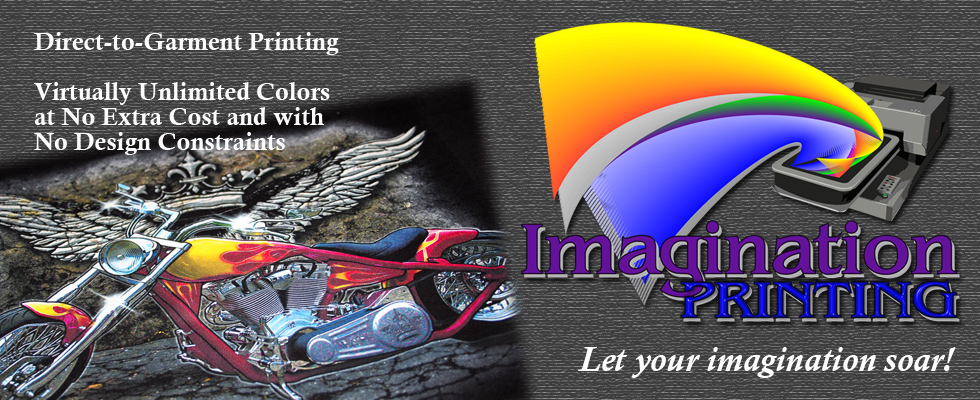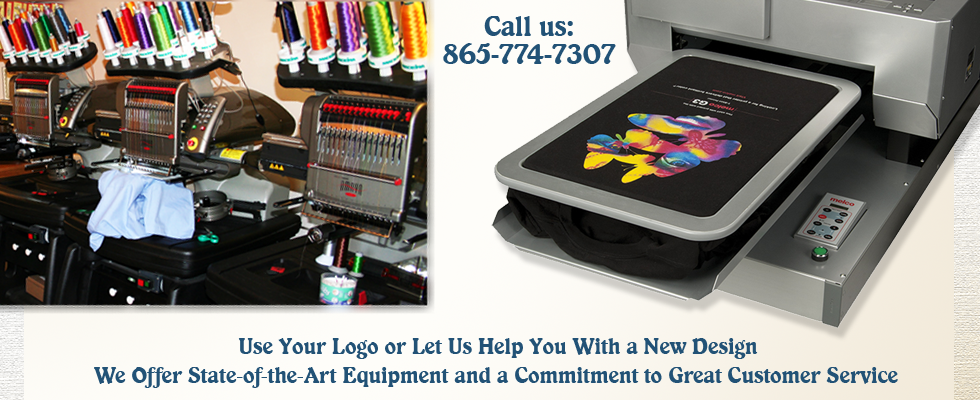 If you can imagine it, we can embroider it!
And... printing -- let your imagination soar!
Call us for a quote: 865-774-7307. We will do our very best to respond quickly and deliver promptly.
Custom-order embroidery and printing for all types of needs, great or small.

Client Services
We can use your own logo or create a new, custom logo especially for you for embroidery or printing, or both!
New Product: Face Masks!
All kinds of products, all sizes and colors, and many happy clients. Call or e-mail us for a quote for your project.

Embroidery Info
Experience and a desire to satisfy each and every client = success! We have learned how to achieve great results.

Printing Info
Direct-to-garment printing is new technology that offers full color, high resolution printing on the product.
Some Inspiring Ideas from Our Portfolio:
right
left